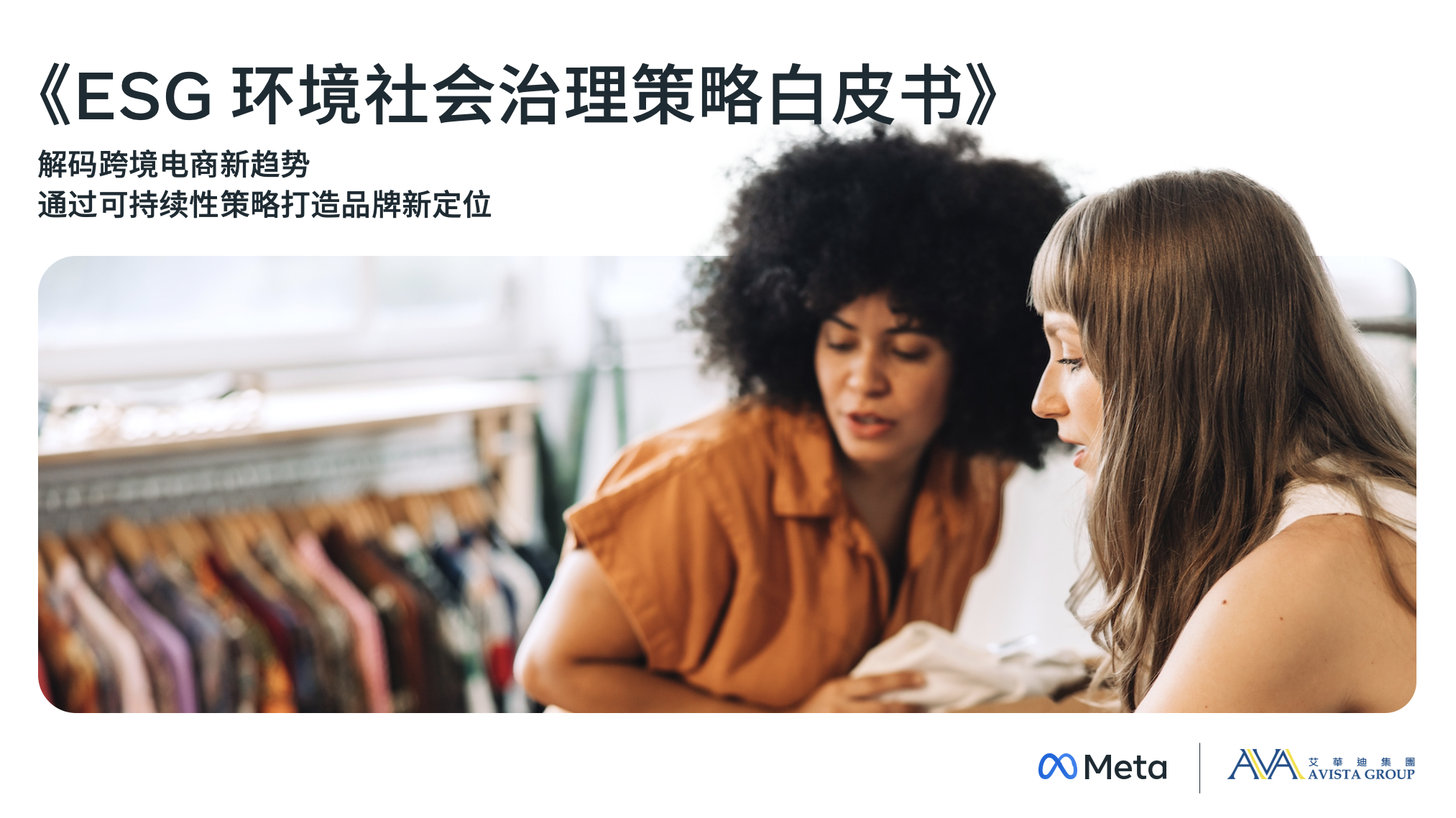 AVISTA had the honor of jointly presenting the newly co-published "ESG Integration: Cross-border E-commerce Business" White Paper with Meta in a recent webinar, to guide cross-border e-commerce brands on shaping sustainable brands to meet ever-increasing customer expectations, while elevating their corporate branding and positioning to capitalize on growing ESG opportunities.
In the webinar, our Principal and Manager of Risk Advisory Services, Ms. Sabrina Lam and Ms. Queenie Wong illustrated how an ESG transformation across the cross-border e-commerce value chain can be executed to boost brand image, attract new customer segments, amplify brand visibility, and ultimately enhance business performance.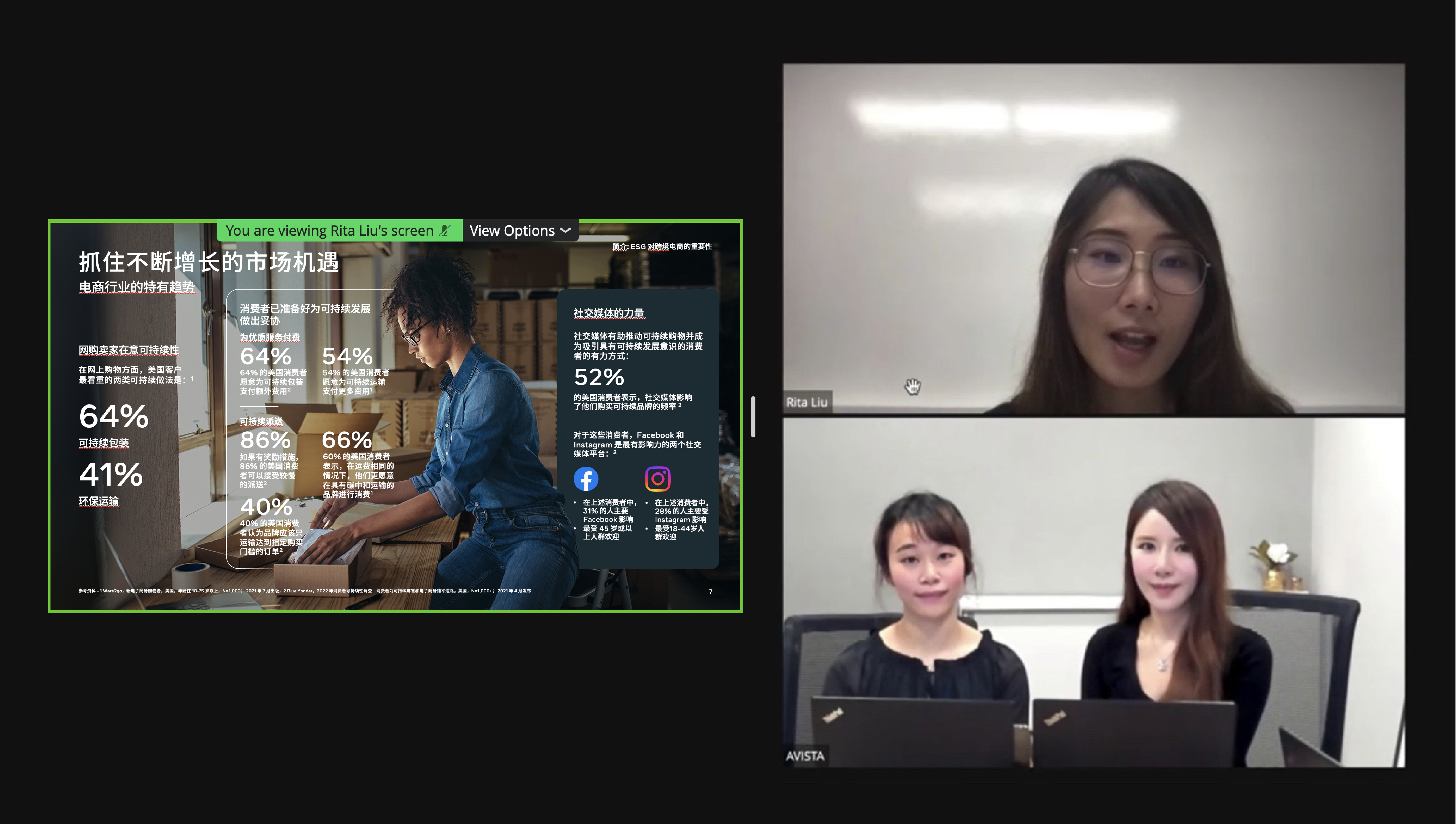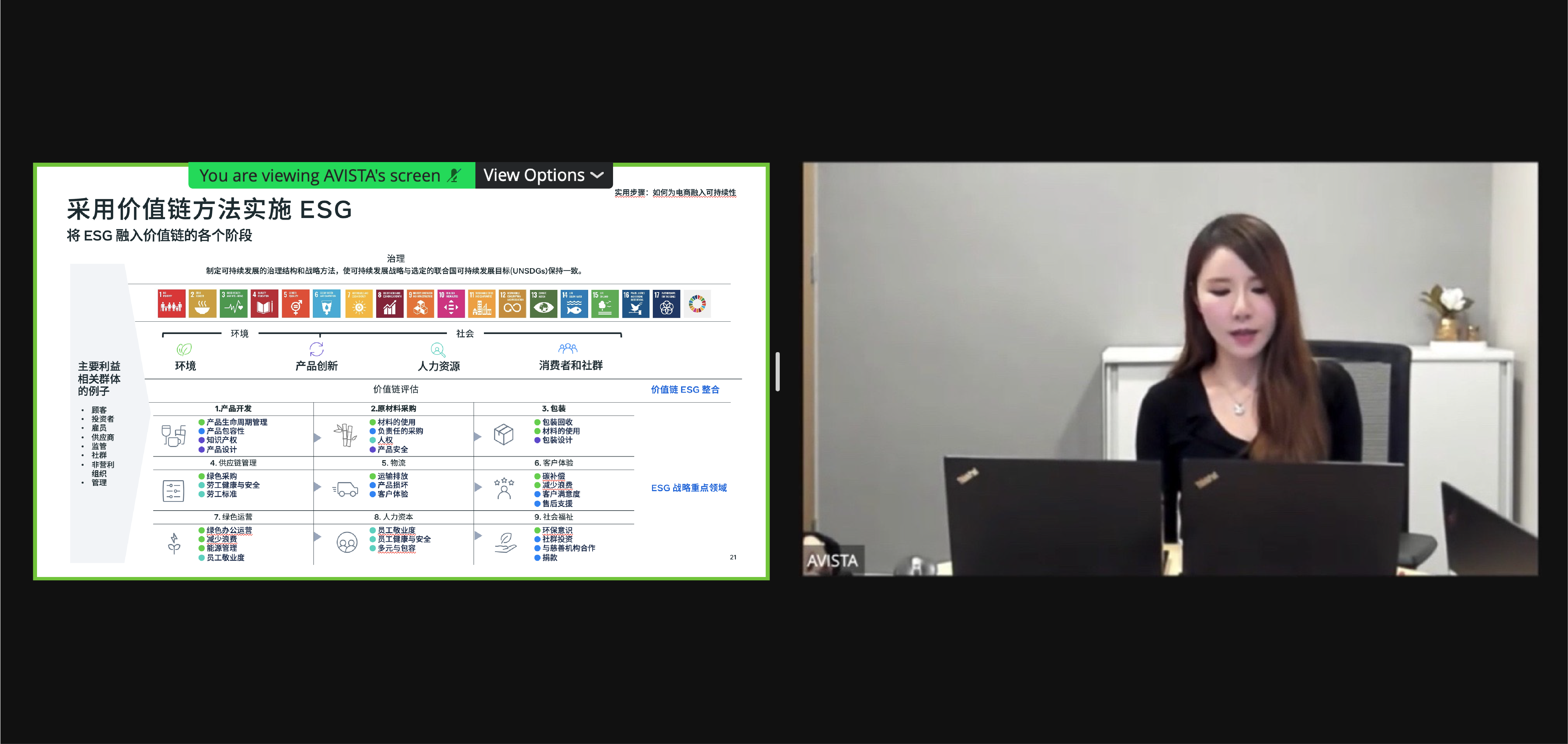 Leveraging our extensive industry expertise and experience, Sabrina and Queenie also engaged with e-commerce brands in a Q&A session, offering valuable insights and addressing their concerns one-on-one to guide them on growing sustainable brands and unlocking value creation through ESG.         
In recognition of the growing importance of ESG in the rapidly evolving world of cross-border e-commerce, AVISTA shared best practices of sustainability integration into online brands' operations, empowering them to better position themselves for sustainable success and growth.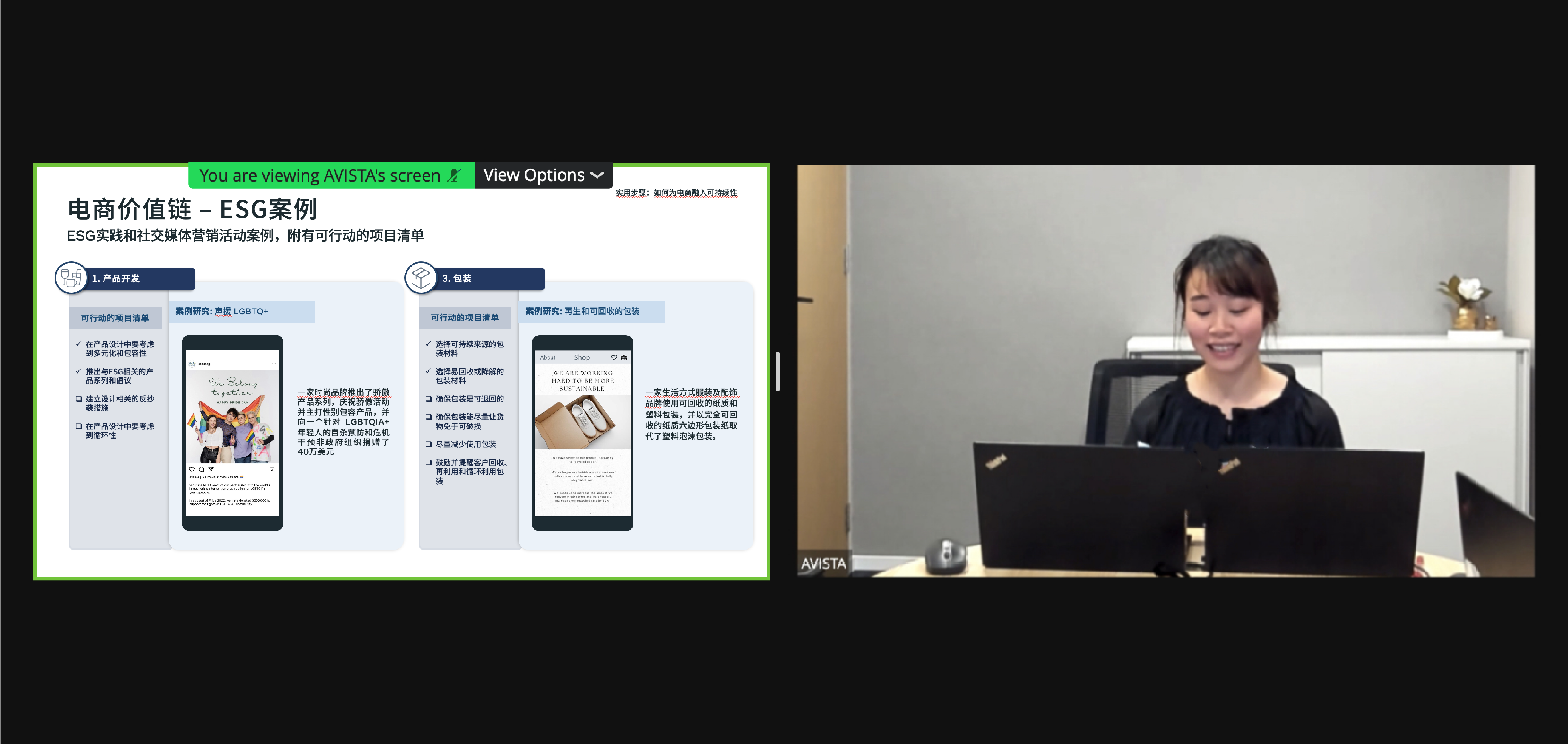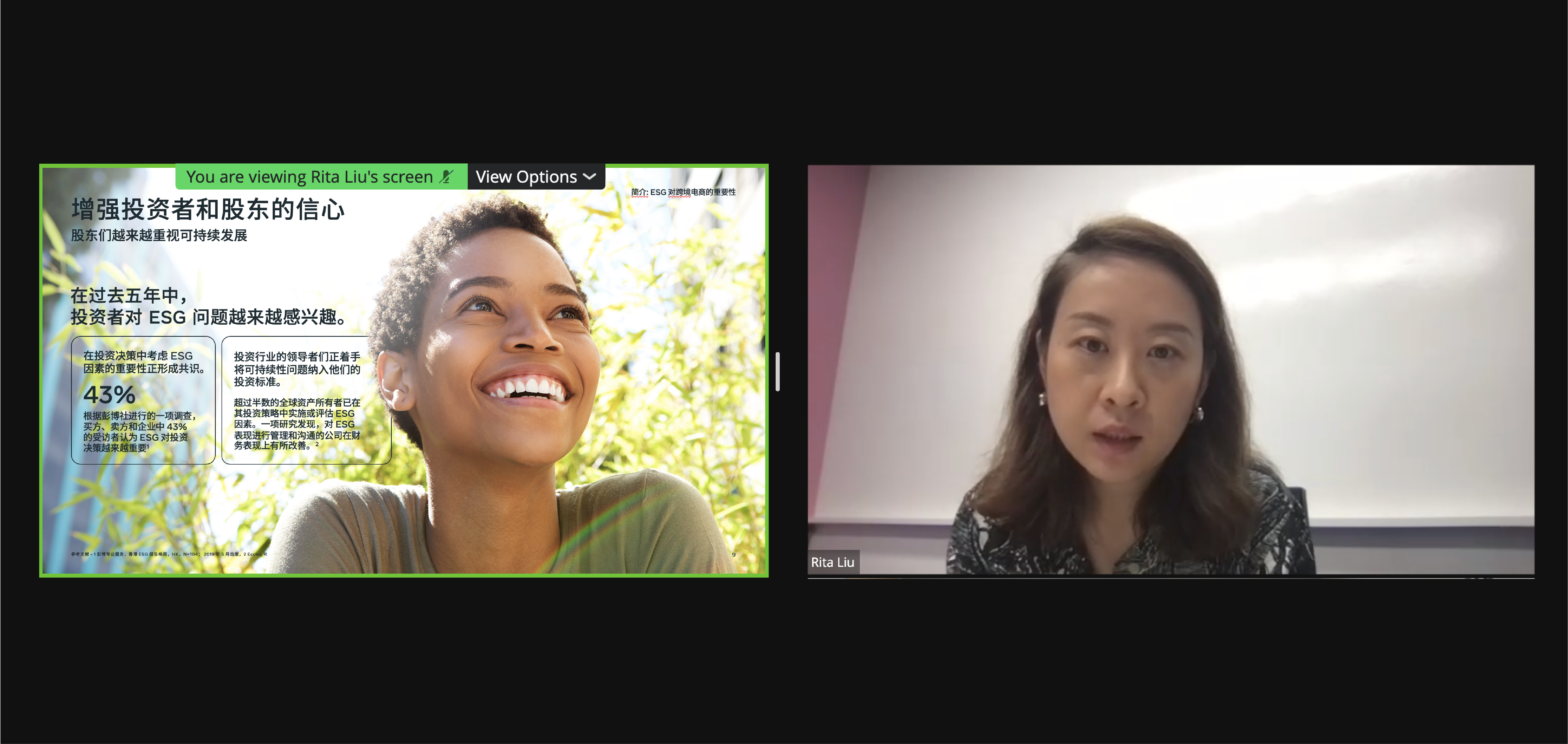 AVISTA and Meta's "ESG Integration: Cross-border E-commerce Business" White Paper has garnered significant media attention in China, with approximately 60 stories published to date on mainstream news, business and e-commerce, as well as technology media platforms, including tier one outlets such as Sina.com, CB.com.cn, and Ebrun.
For more information and access to the whitepaper, please visit the following link:
https://reachtheworldonfacebook.com/news/esg-whitepaper