We are very excited and pleased to be invited by the Royal Institution of Chartered Surveyors (RICS) to be the sponsor of its Hong Kong Annual Conference 2022 - From bricks and mortar to the metaverse.
The industry-leading conference will cover some trending topics such as how ESG initiatives affect asset values, what are the corporate strategy, and actions to achieve carbon neutral goals as well as the future of virtual assets in the metaverse and beyond.
Keeping abreast of the latest market trends is imperative to our professional advisory services. Enabling effective and well-informed decision-making, AVISTA proudly supports the RICS Hong Kong Annual Conference 2022.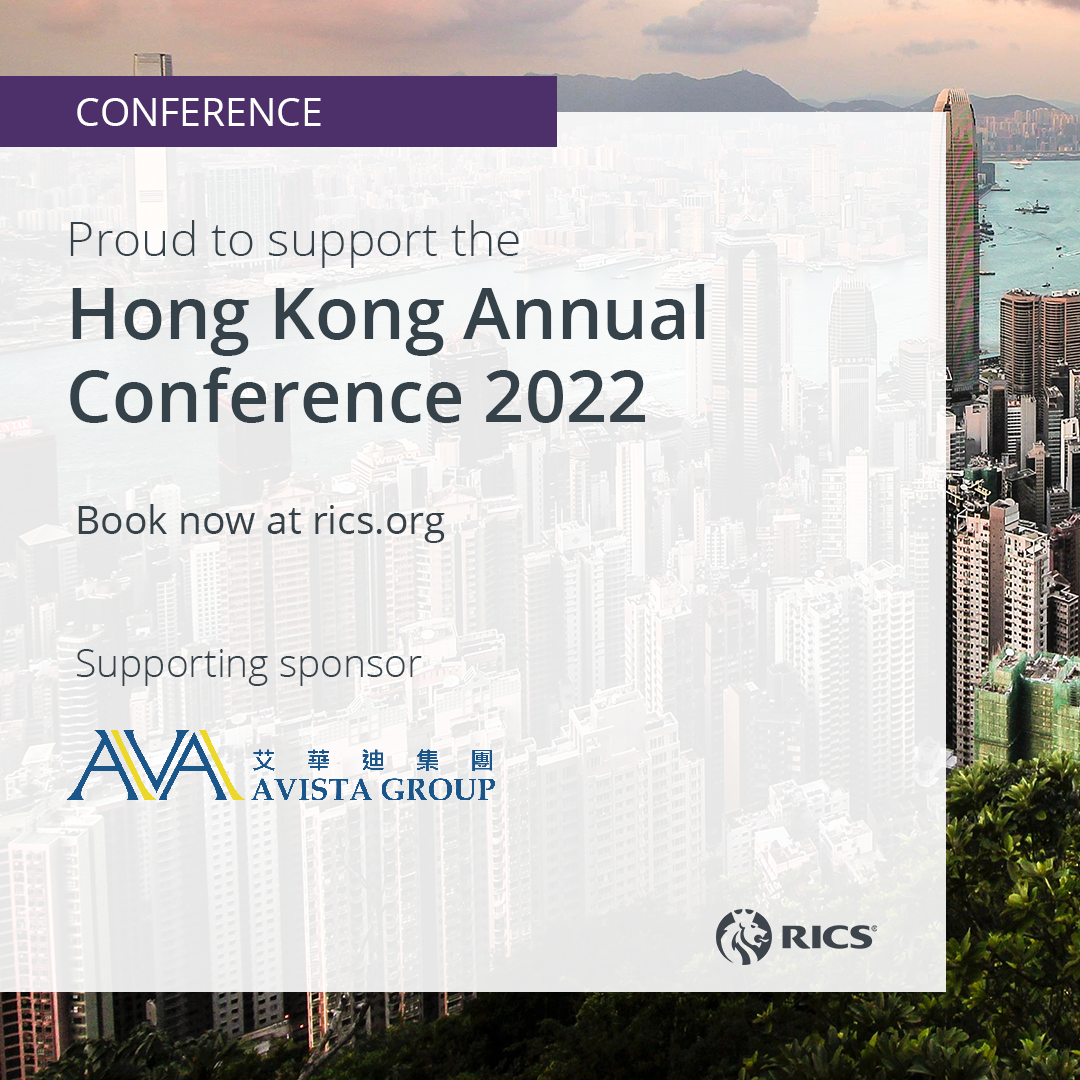 28th July 12:30 – 5pm & 29th July 8:30 – 12:30 HK
Reserve your space today via https://www.rics.org/en-hk/events/conferences-seminars/hong-kong-annual-conference/