Christmas is fast approaching and it's a time for giving! Have you ever considered bringing a warm and joyful Christmas to those people in need in our community? Let's share our blessings with the underprivileged around us, all who deserve to have wonderful memories made at Christmas. Double the joy through gift donation and supporting charity sale!
You can deliver the festive blessings for a child in need as an opportunity to experience the joy of receiving a gift. This definitely could be a precious moment to brighten their Christmas. Helping one individual may spur a ripple effect to encourage more people surrounding you to do so. Let's spread the festive cheer of Christmas to more people this year ahead!
A SMALL donation from all of you does make a GREAT difference to people in need.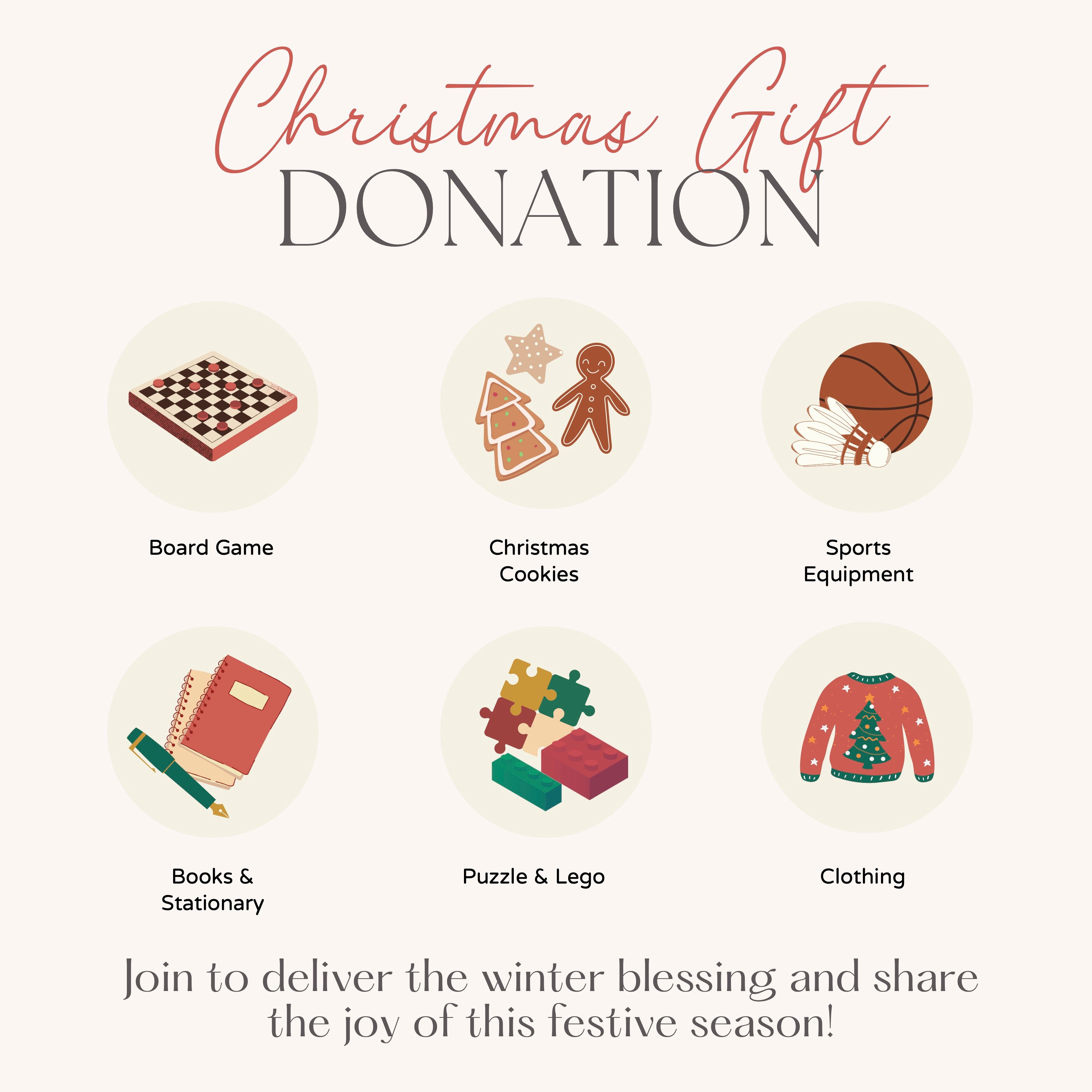 What can you donate?
A new, unopened gift of toy, board game, sports equipment, puzzle, book, Lego, stationary, Christmas treats and so on.
🎄 🎁 🎄 🎁 🎄 🎁 🎄 🎁
Find out more useful websites below and spread the love and joy:
🎄 🎁 🎄 🎁 🎄 🎁 🎄 🎁
Looking for Christmas gifts? You may purchase from Charity Sales!